Enthusiastic… Reckless… Stormy… Rock & Roll in its natural state…
This explains why the Kansas City Star Pronounced Jason D. Williams as "the past and future of rock & roll."  The Beacon Journal dubbed him as "the world's greatest piano player."   Fans and critics alike agree with that summation of the dynamic piano player from Memphis.  Jason D. has the same musical innovation and on the edge attitude as Jerry Lee and Elvis.  Jason's' style is difficult to describe.  From Classical to Rockabilly to County to Jazz and on to Rock & Roll, Jason D. adapts to each different concert setting he performs.
From MTV to The White House, Jason D. Williams brings a mad-man's wild energy and a sparking passion to the stage. His signature brand of rowdy boogie woogie and rock and roll mixed with raw energy and boundless talent is a sure fire recipe for a good time. Williams' sound skips across multiple genres, incorporating everything from classical to country blues, jazz and rockabilly. A wild man onstage, he has been compared to Jerry Lee Lewis so often that rumors started in Memphis that he was actually the Killer's son, thus the title of his 2010 CD  Killer Instincts (Rock-a-Billy).
There is not much we can say about this guy, except you've just GOT to experience him! Chuck thinks Mr. Rocking D. Williams may very well be the hit of the fest! Check out these videos for just a taste of dynamic, fun, danceable piano.
Captain T says of this video "This is one of the few musical styles where the piano player works up more of a sweat than the drummer…. and his butt did a damn good job of ending that song, I must say."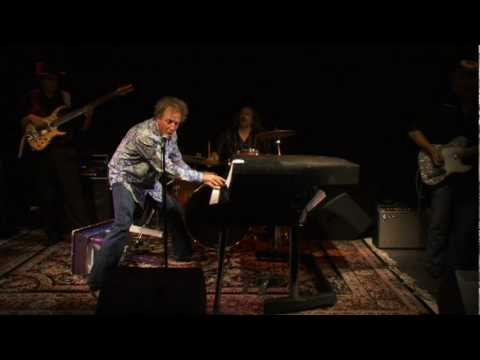 Easy like what!?!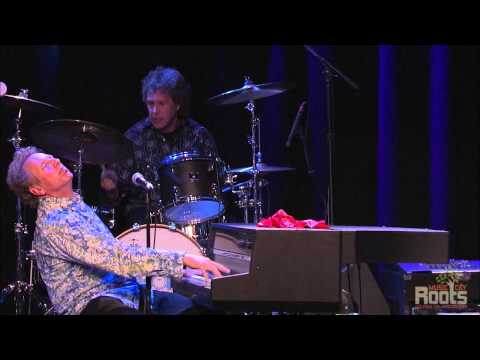 More About Jason D Williams   website |