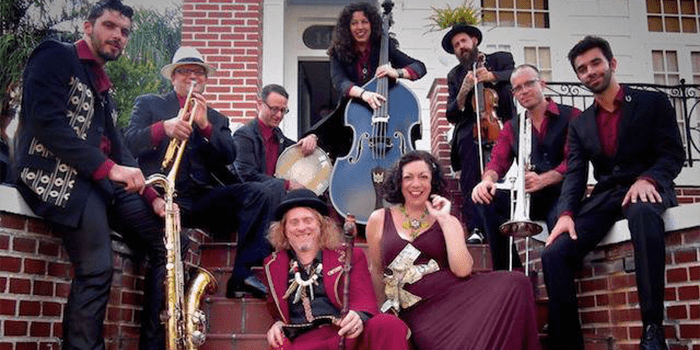 The Squirrel Nut Zippers Bio
To say that the much-loved Squirrel Nut Zippers are a hard band to classify would be an understatement. You could call their music a delta blues/gypsy jazz/swing/klezmer fusion, and that would be getting close, but really, the whole is greater than the sum of the parts.
In 2016, the band marked the 20th anniversary reissue of their best-selling album, Hot, and a return to touring for the first time since 2009, with a reactivated band playing sold-out shows across the country. Their first studio album in 17 years is in the works, and this year saw SNZ teaming up with Ozomatli for a highly successful eight-city "United Together" tour.
Stay Up To Date and Join Our Newsletter